Double Barrel is an MC/DJ combo made up by DJ Mrok and Hub City that brings booming breakbeats, rapid-fire lyricism, funky samples, and fresh scratches to the forefront of everything they do.
Their latest self directed video But They All Just Wack is an underground broadcast that uses scrambled digital overlays, TV static, on-screen noise, hand-held gimbals, and cell phone cameras to expose sucker MCs, corrupt politicians, and racists. The aesthetic is also a visual nod to the overall theme of the latest album Enemy Of The State. The fifteen track project takes listeners back to the days of fat laces, thick rope chains, boom boxes and Troop jackets — but makes everything relevant for today's
generation. Produced entirely by DJ Mrok, it even digs deeper into old school sub genres like hip house and electro while Hub City commands the microphone with absolute prowess, wielding poetry filled with
double entendres, humor, pop culture references, and social political commentary. Check out the video now on YouTube and your preferred digital streaming provider via Black Buffalo Records.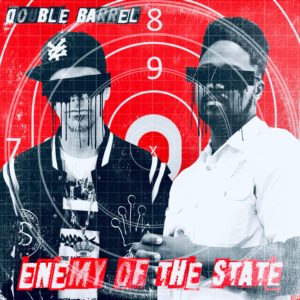 Tracklisting
Intro
Pump It Up
Mass Hysteria
Drop the Beat
Suckaz Never Play Me (SKIT)
Enemy of the State
But They All Just Wack
Give It to 'Em
In Full Effect
No Fame, No Fortune (SKIT)
Life As a Shorty (Shouldn't Be So Rough)
Red, Black & Blue
Jump Up
Kut It Def
Too Much Flava (SKIT)
Produced By DJ Mrok
---