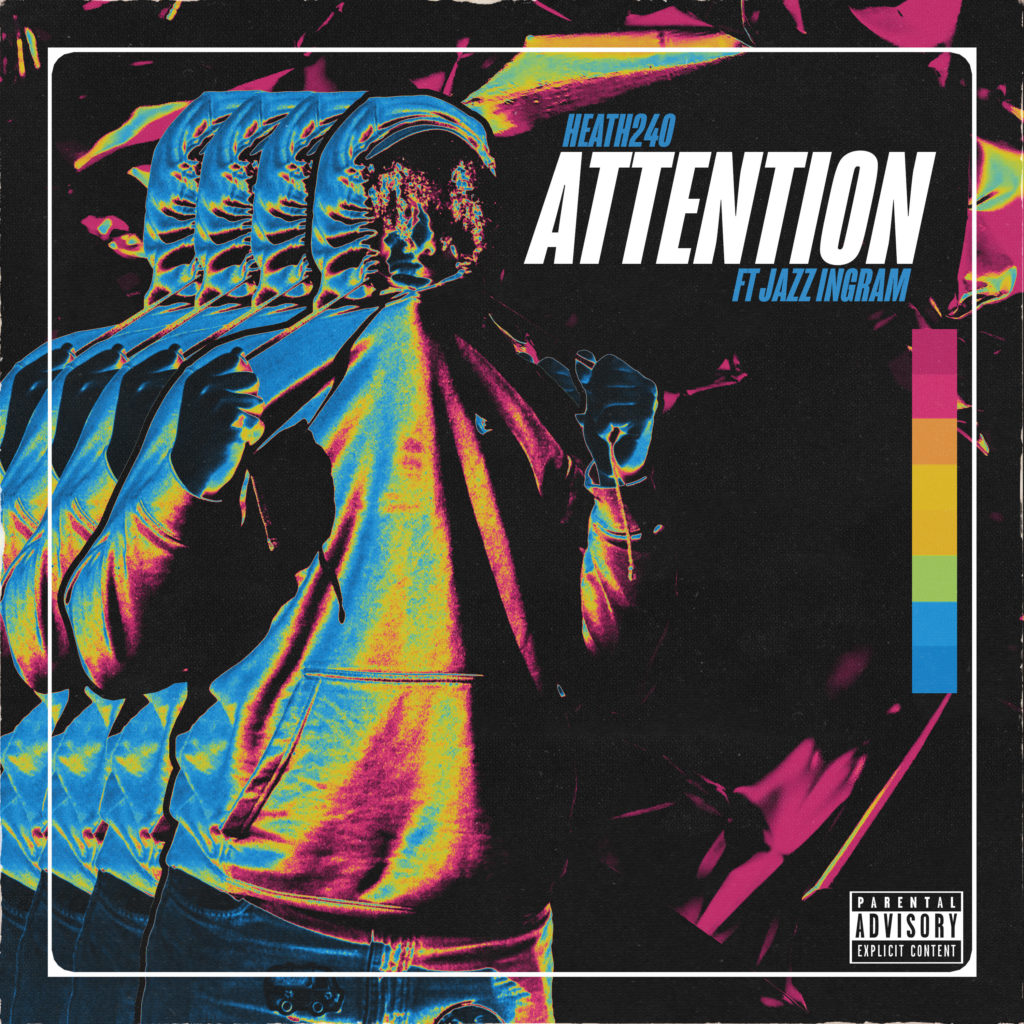 WORLD PREMIERE

Heath240 is here to provide our readers with some uplifting energy -GRADUATION MUSIC BLOG
Heath240 is the rapping by-product of the working city of Boston, Massachusetts and the highs and lows of his past. He combines Hip Hop with Bedroom-Pop and Dance/House, then juxtaposes a light-hearted delivery with darker lyrics. His distinct sound, unwavering energy, and versatile flow poises him as one of the most promising up-and-comers in the rap game.
His latest single Attention delivers a positive message about rebounding from past mistakes. "The song is about coming back from your failing but being able to see the details you may have missed last time. So now you've realized what you need to pay attention to and you aren't gonna forget it until you reach. your goal" say Heath240
The song features Atlanta's own Jazz Ingram who's off kilter style matches the track. Be on the lookout for more great things to come from Heath240. "Attention" is available now on your preferred digital streaming platform.
---

"He's been working diligently towards the development of his artistry. Just when you think he might be slowing his pace, he hits you with another fiery release that asserts his dominance." – Graduation Music
HEATH240 LINKS