Jamo Gang consists of LA legend Ras Kass, NYC veteran emcee El Gant and J57 on production. The trio's debut album Walking With Lions is available now via Fat Beats Records and features DJ Premier, Slug from Atmosphere, Sid Wilson from Slipknot, Sick Jacken from Psycho Realm & Slaine from La Coka Nostra. "Walking with Lions" embodies head-nodder boom-bap infused with big sounding, lush soundscapes as Ras Kass & El Gant command the listener's attention speaking on subject matter ranging from school shootings to what life would be like with a nuke arriving in 38 minutes.
J57 handled all of the production for the LP except for The 1st Time which was produced by living legend, DJ Premier. "As soon as we finished the creation of that song we knew we HAD TO create a music video for it. Ras Kass made it a real point to get the ball rolling for the crew on this and that's when I pitched the idea of me directing the video to Ras, Gant, Preem & Slug – and they were all down with it. We shot the video over the course of two weeks in NYC & Minneapolis. It was easily one of the best experiences of my career thus far" says j57. The visuals accentuate Hip Hop's consciousness by keeping the focus on the dope rhyme play, classic production, and modern surroundings.
Watch "The 1st Time" now on Youtube. "Walking With Lions" LP is available now on your preferred digital service provider. Vinyl and CDs also available via Fat Beats.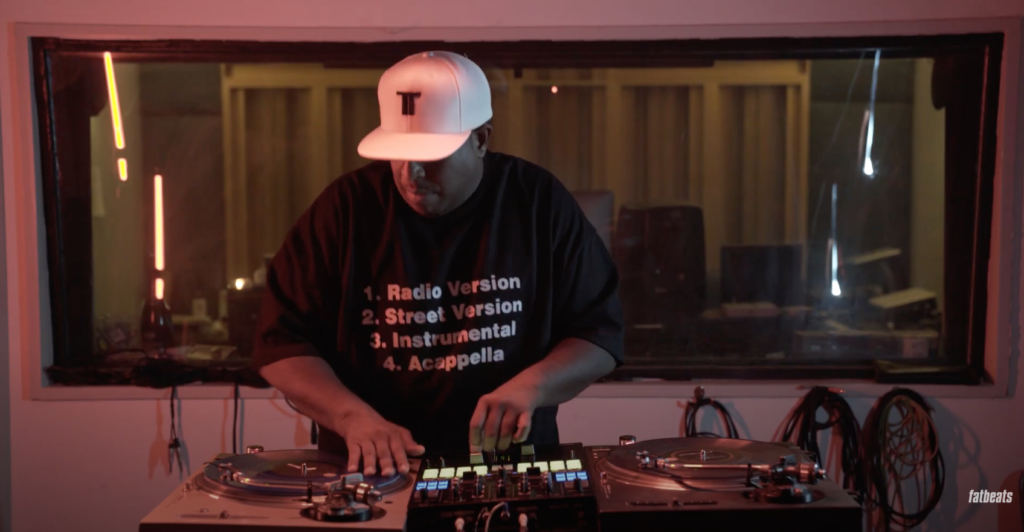 ---
Tracklist
Belushi & Aykroyd
Francis Scott Key
Walking with Lions
Lil Snitch [skit]
The 1st Time feat. DJ Premier & Slug of Atmosphere
Drive On
Runyon Canyon feat. Sid Wilson of Slipknot
HitItAndQuitIt
38 Minutes feat. Sick Jacken & Slaine
Highway feat. DJ Premier
Lighters Up feat. Tiffany Topol
---
Vinyl & CD Available Via Fatbeats
---
"Jamo Gang's formation will likely expose themselves to a new generation of fans enamored with the indie rap scene and the punchy snares, thickened bass grooves and obscure, intelligent samples will surely attract tenured rap fans"-HIPHOPDX
JAMO GANG LINKS
---