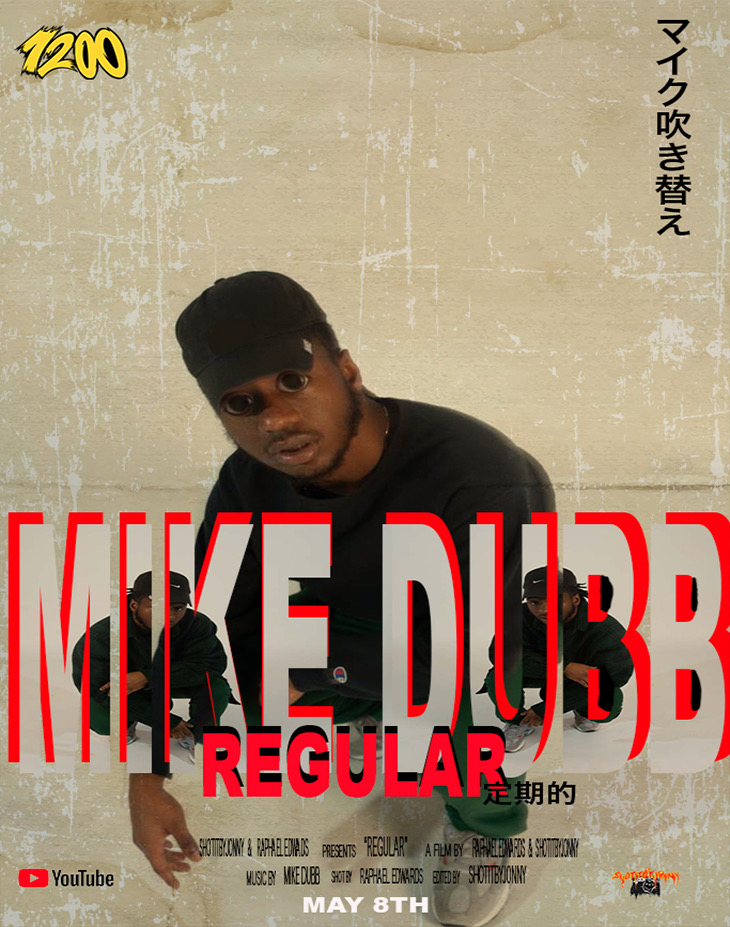 Mike Dubb is an artist determined to make his name. Drawing inspiration from artists like Lil Wayne, the Boston-based artist brings animated energy in this short freestyle. The Regular visual comes in response to the immense support that poured in after Atlanta artist Nessly's reviewed the song on his Twitch account. Originally released in October as a loosie freestyle on Soundcloud, Mike Dubb then released the track on all streaming platforms April 24th 2020.
"This song has taken a life of its own. When I made the song, my boy Yann told me it was a heater but it was a quick moment for me that I didn't think much of it. People have been really feeling it after stumbling upon it and we're in quarantine so why not drop the visual, you know?" says Mike.
The visual is built with its short run in mind. Early in the video, Dubb's head is floating through a landscape of cartoon clouds. At another point, there's multiples images of Dubb on the screen. The visual is face paced, throwing a lot of animated visuals to convey the energy of the songs. The song is produced by Oakerdidit and the video was shot by Raphael Edwards with editing by Jon Savona.
Be on the lookout for more of Mike's irregular sound as he steadily grows his fanbase in and out of the Boston metro. "Regular" is also available on your preferred streaming platform.
---
"This deviation in style shows Dubb's growing range and potential as a new voice in the hip hop community"-Boston Hassle
MIKE DUBB LINKS
---