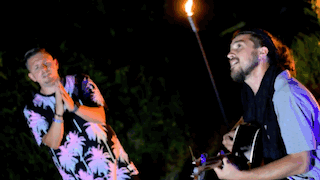 Alternative artist Vincent Tesoro continues to battle his demons with his latest video The Generational Cure directed by Studio138. The interpretation of the song and video is to show the release of all vices and generational curses of the past. "The actors wrote down a bondage and burned them all at the end. This symbolizes that we were trusting God to be the ultimate cure for our issues. It's a spiritual relief at the end of the record and I pray that it brings peace and healing to each listener's heart" says Vincent. The track is produced by Fantom with instrumentation from Jeff Gouvia ll, Matt Scurfield, Alex Costova, and additional vocals by River Jordan. The track is featured on his latest conceptual album Shooting Stars & Broken Halos. The project blends Pop Punk, Alternative, Hip Hop and more while presenting a beautiful story of heartbreak and grief on the quest to find self love and peace. "The album was wrote as a punk rock musical and will be documented as a short story in the future. I developed into a new artist during the songwriting process and learned that I am very multi dimensional as a creator and as a person" says Vincent. The LP features production from Loud House Audio, Miami Beat Wave, ¡Mayday!, Don Ziglioni, Balloon Beats, MCX, Fantom, and Polar Beats. Check it out now on your preferred digital streaming provider.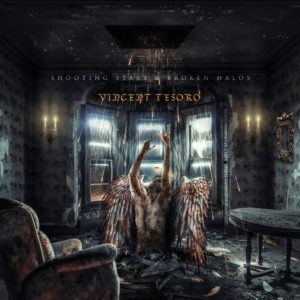 TRACKLISTING
Cloud 9
Dead End Streets
Haunted House
Parade Of The Lost
Home Alone
Childhood Memories
Bad Trip
Fallen Angels
Fix Me
The Generational Cure
Time Bomb
Midnight Blues
Hopeless Romantic
Oblivion
Revisit The Soul FT. ¡Mayday!
---