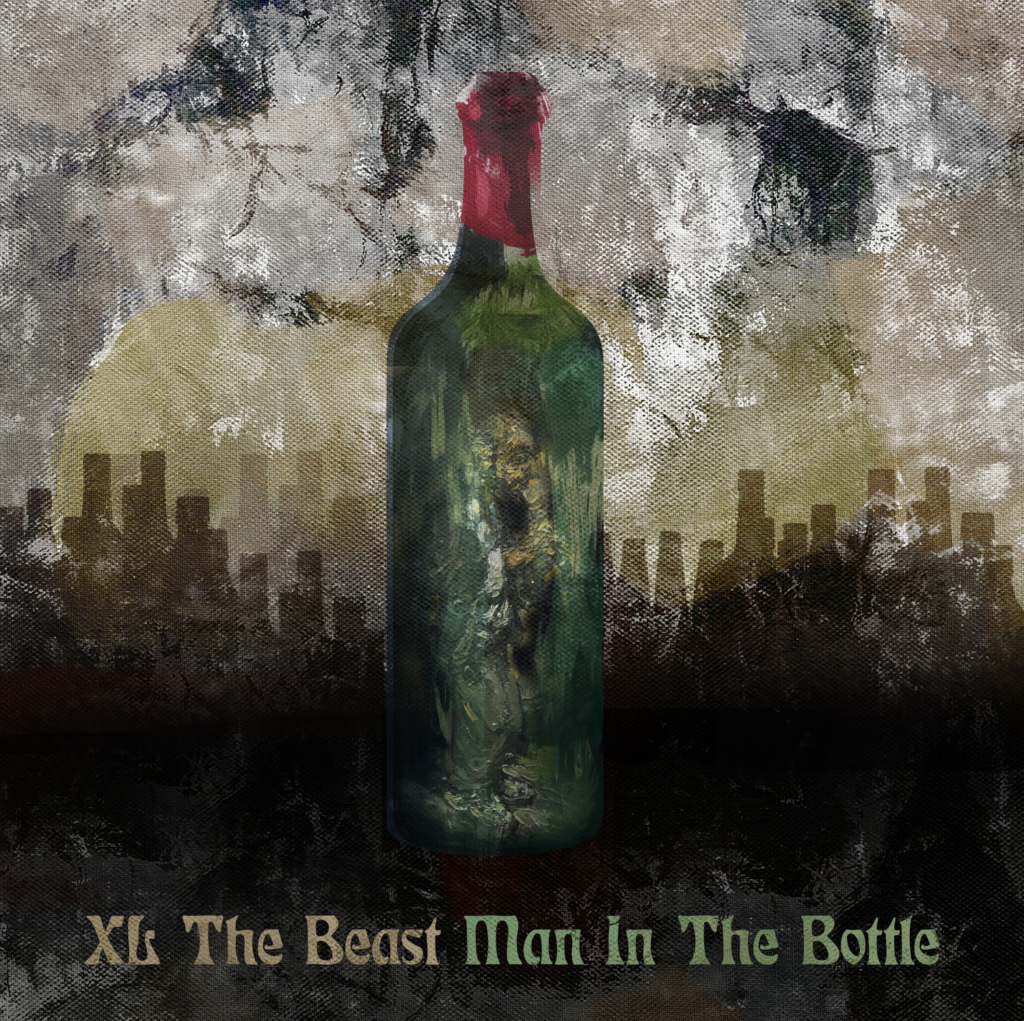 Available Now On All Digital Streaming Platforms
XL The Beast of The Kreators re-releases the emotionally driven single addressing the power of alcoholism and early recovery
Massachusetts hardcore rapper and singer/songwriter XL The Beast re-releases the powerful single "Man In The Bottle". XL first earned his stripes in The Boston Hip Hop supergroup The Kreators. From there went on to work with numerous national artists and producers such as Sean Price, Skyzoo, Slaine, Rockness Monsta, Reks, Esoteric, Shabaam Sahdeeq, Moe Pope, Domingo, The Arcitype, Shuko, and more. Now we revisit one of his most personal songs that trudges down memory lane that he luckily survived.
"Writing and recording Man In The Bottle was both painful and cathartic. It was true representation of the hell and torment I suffered towards the end of my drinking and beginning of sobriety. For me it serves as a constant reminder of what my life can be again if I lose sight of the fact that I am an alcoholic and cannot drink in safety" says XL.
The track is produced by Matty Harris of mixandmastermysong.com. "What XL did with that beat was amazing. One of the few songs I've been a part of that I related so much to" says Matty. Whether your "Friends of Bill" or not, Man In The Bottle paints a clear picture of the struggle many people face in the clutches of alcoholism. Check your preferred digital retailer or streaming platform via Leedz Edutainment now to support!
---
"XL was one of the first people in Boston Hip Hop to believe in me. He's a beast on the mic and has been for a long time"-Slaine
"Anyone who knows XL, knows he's got a huge personality, and he's put together an album that sounds as big"-The Arcitype
XL THE BEAST LINKS
FB• IG • Twitter• Soundcloud